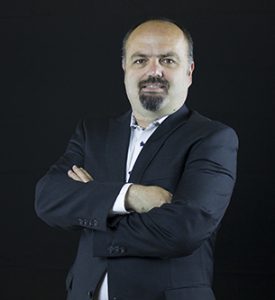 Our CEO Alen Mayer is a true pioneer in the sales industry. He was the first one to write a book on Trigger Events in 2007, and since then there were dozens of other authors who helped shape the new sub-genre of sales training.
Alen leads our sales workshops and in-house training programs. He lives, eats and breathes sales and combines over 22 years of experience in international sales and business development with a rational no-nonsense practical approach to selling.
Alen is one of the most influential people in sales today; for his contribution to the sales industry, he was voted #2 on the list of Top 50 Most Influential People in Sales Lead Management; he was also voted as one of the Top 25 Sales Influencers.
He is a President of the Sales Association Ontario Chapter and President of the International Association of NLP Sales Professionals. He is published author of 7 sales titles including "The Missing Piece to Sales Success", "Trigger Events" and "Selling For Introverts" which was recently translated to German and Italian language.
Alen started his sales career in Europe, selling bulldozers, excavators and once he sold the complete asphalt plant! He started as a sales representative, climbing the ladder and becoming a sales manager, Director of Sales, and VP of Sales. He was there where many salespeople are now and he knows salespeople's issues, problems and frustrations.
Alen has inspired audiences across North America and Europe. Whether a business conference, association meeting, or other event, every aspect is planned and coordinated to maximize attendee value. As keynote speaker, Alen achieves your objectives.
To book Alen, one of Top 25 Sales Influencers in the World, please call him at (647) 427-1588, complete the form here, or send an email to alen (at) alenmayer.com.
"Salespeople aren't born. They're made. I make them." – Alen Mayer
"All successful sales teams resemble each other, but each unsuccessful team is unsuccessful in its own way." – Alen Mayer